---
Players use understanding of place value to compete against their partners to make the largest number using playing cards.
---
INSTRUCTIONS
Purpose
Practice place value
Materials
How to play:
The nice version
Remove the tens, jokers, jacks and queens from a set of cards. Use the kings as 0. Shuffle the cards
Each player write H T U on a paper with space for cards under each letter. The aim is to make the largest 3-digit number.
Place the shuffled cards face down on the table.
Player 1 takes the top card and decides whether to place the card in the H, T or U place on his/her paper.
Player 2 turns over the next card and decides whether to use it as H, T, or U on his/her paper.
Players take cards in turn until each player has created a 3-digit number.
The winner of that round is the player with the larger number.
Play continues for 5 rounds.
The nasty version
As above but every time a player turns over a card they can choose either to play it on their board or on a their partner's board.
Player 1's paper with HTU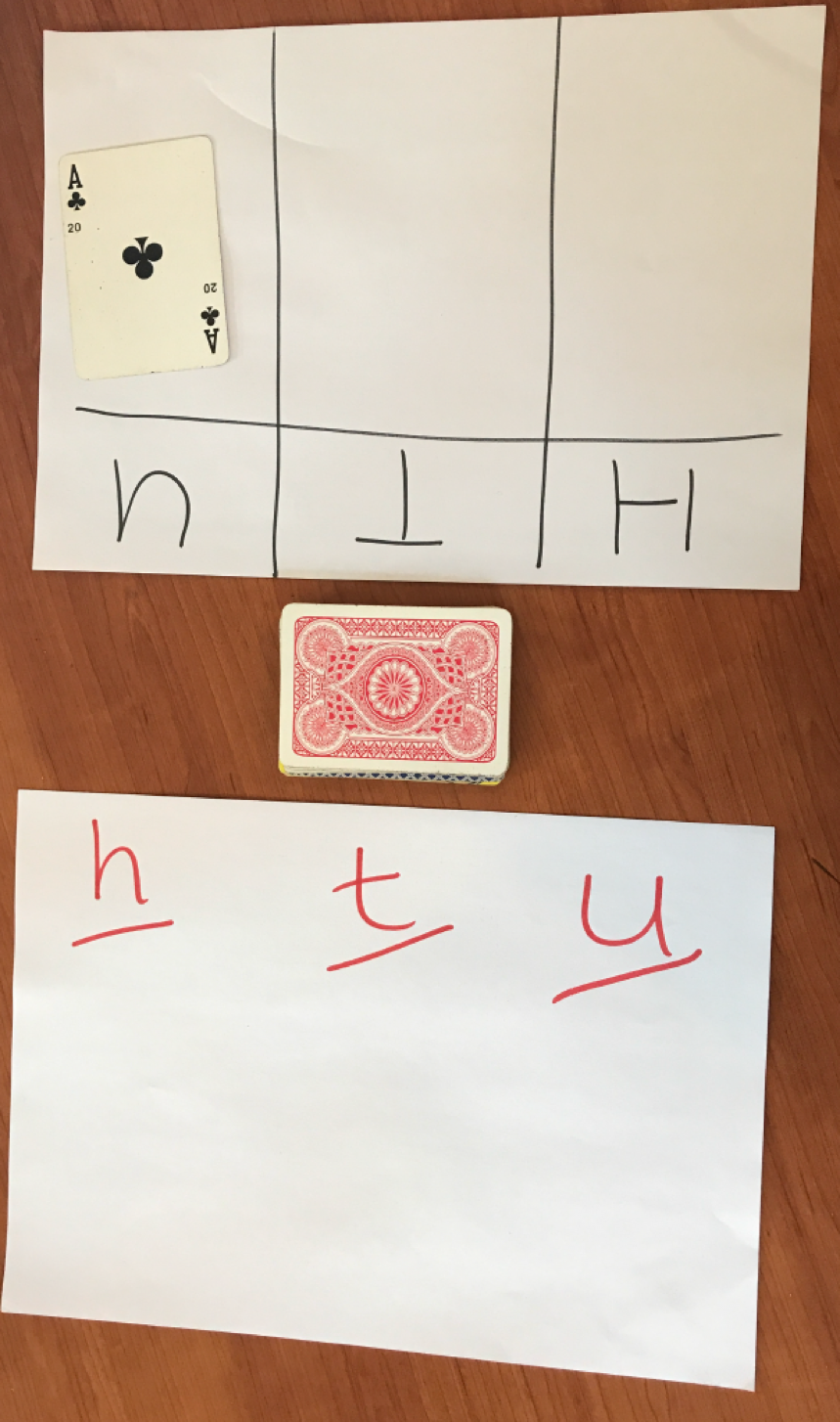 Player 1 turns over an Ace (=1) so chooses to put it in the units column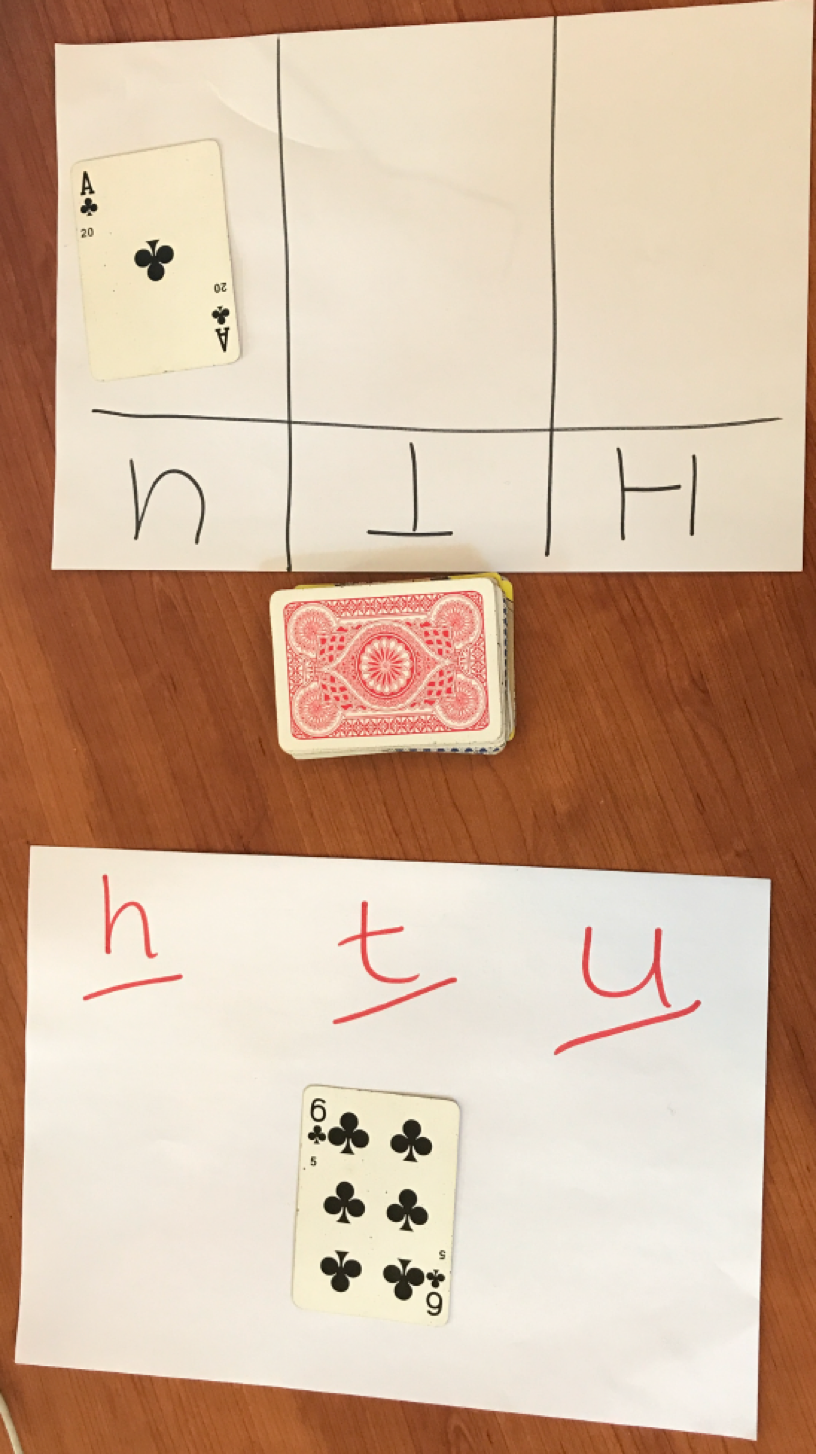 Player 2 turns over a 6 and chooses to put it in the tens column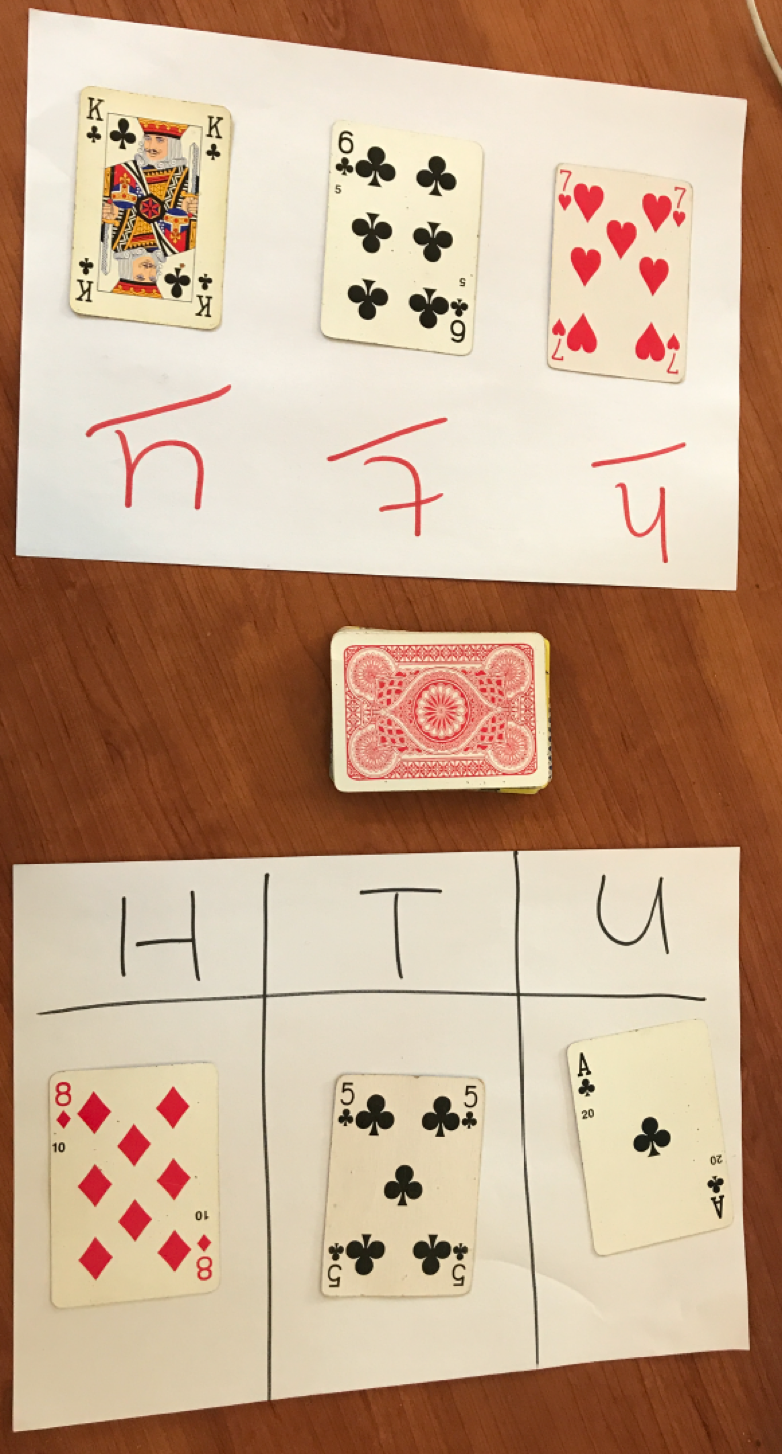 Player 1 and 2 continue to select and place cards until the HTU columns are filled. Here player 1 has made 851 and player 2 has made 760, so player 1 wins.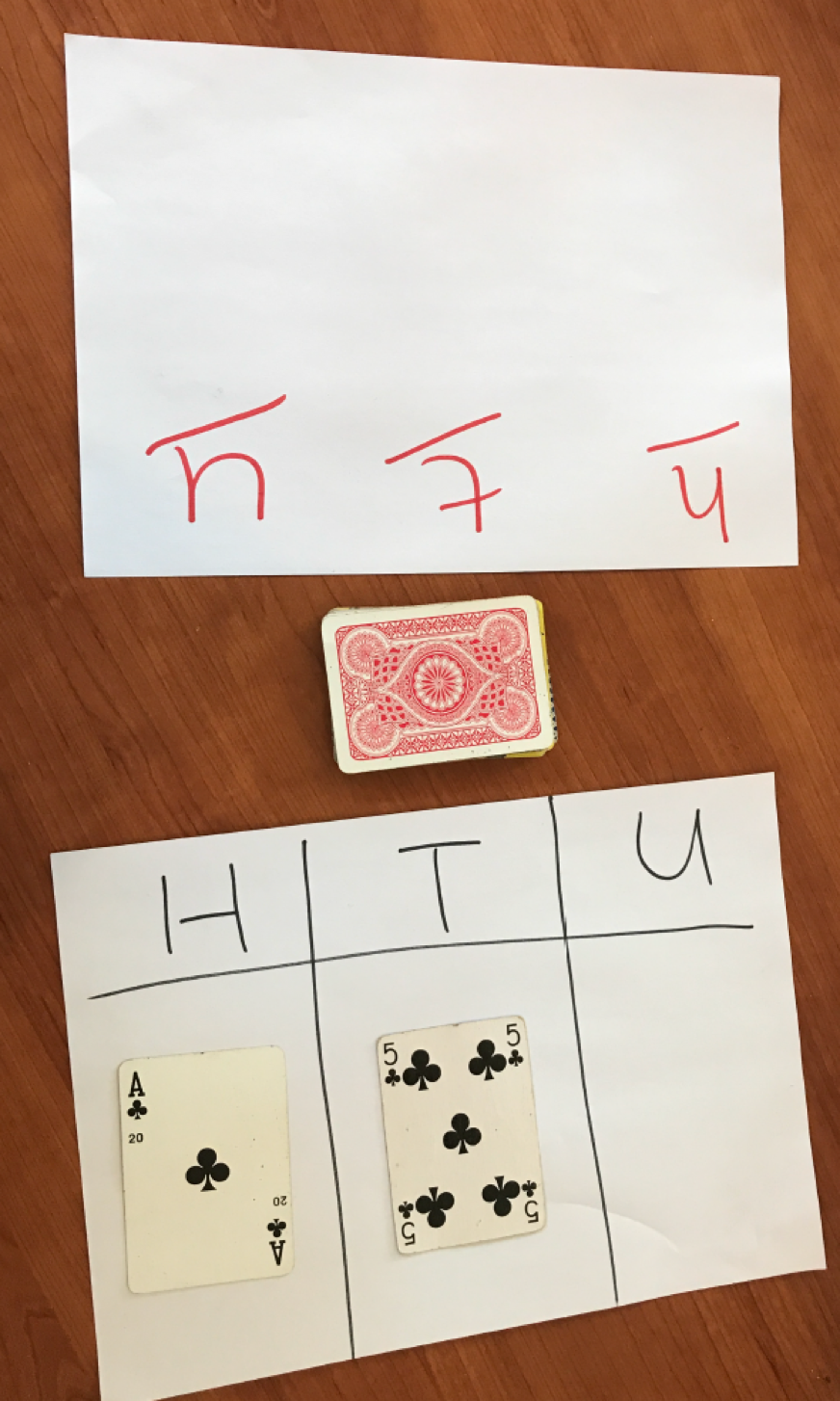 In the nasty version, you can put your cards in your partner's HTU columns. e.g. here player 1 turned over a 5 and put it in their own T column. Then player 2 turned over a 1 and chose to be "nasty" and put in the player 1's H column.
Notes:
You can play this is a group, rather than in pairs. If played in a group then in the nasty version you can choose to put a card on anyone's HTU columns.
---
Published under a creative commons (BY-NC-SA) licence. You may use, copy, distribute or modify this content provided it is for non-commercial purposes. Please acknowledge: www.mathsclubs.co.za