---
Players roll two dices and add the total. In two teams they then try to flip up the dices total.
---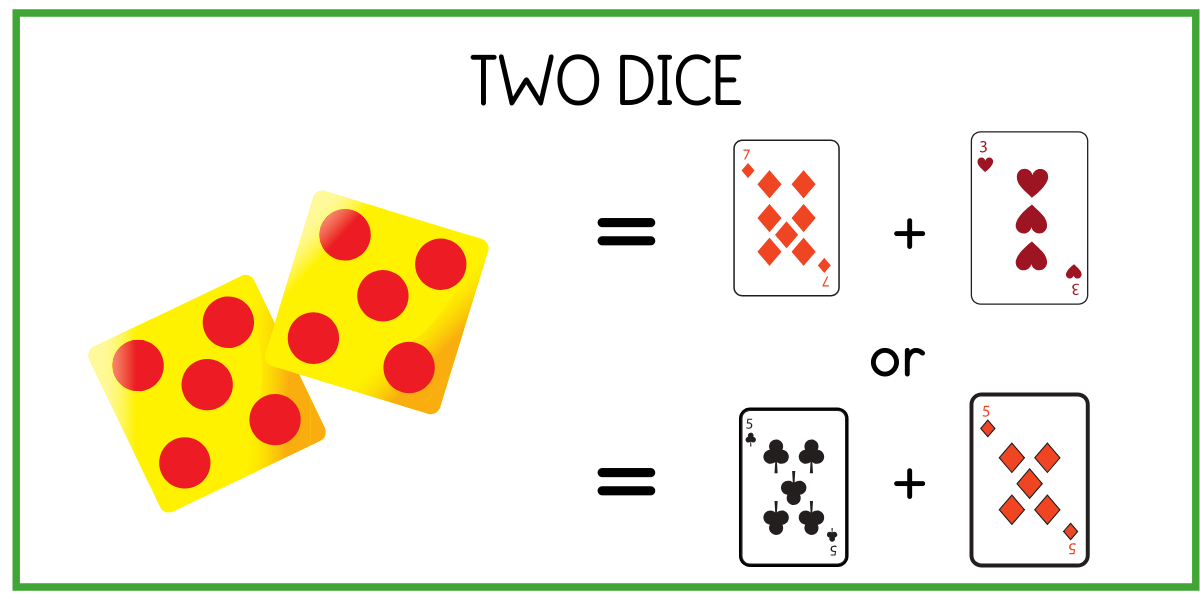 Purpose
Practice addition
Resources
Instructions
Play in two teams. Lay 20 cards face down on the table (in a rectangle).

Team 1 rolls two dice and adds up the total. Both teams see who can find two cards which have the same sum as the dice.

The first team to find a sum wins those two cards. Replace the gaps with new cards from the pack and continue.
The team with the most cards at the end wins.
Published under a creative commons (BY-NC-SA) licence. You may use, copy, distribute or modify this content provided it is for non-commercial purposes. Please acknowledge: www.mathsclubs.co.za