---
Learners practice addition and multiplication using dice.
---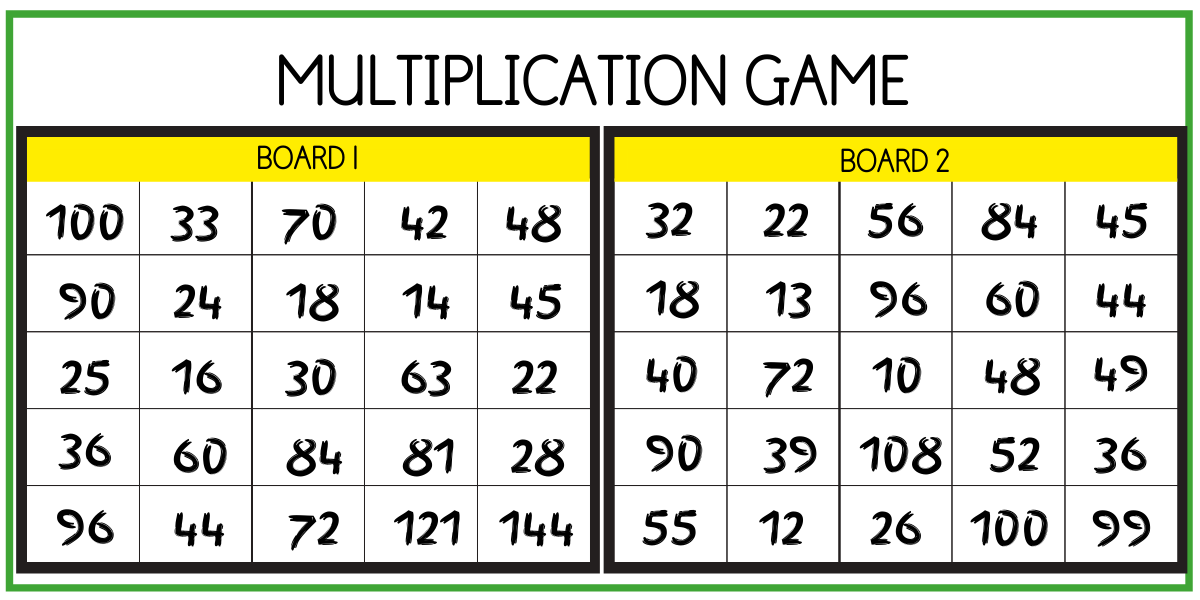 Purpose
Practice addition and multiplication
Material
Copies of board (can be hand drawn)
Paper
Pen/pencil
2  x 6 sided dice
1 wooden dice with numbers 7 to 12
How to play:
 There are 2 different boards
 Learners share a board and 3 dice.
 1st learner throws all 3 dice and uses addition and multiplication only to find an answer that is on the board.
lf they find an answer, they mark that answer for themselves. If they cannot find an answer pass dice to the other player
The winning player is first to get either an entire row/column or diagonal on the board OR 6 answers.
Published under a creative commons (BY-NC-SA) licence. You may use, copy, distribute or modify this content provided it is for non-commercial purposes. Please acknowledge: www.mathsclubs.co.za