---
Players use dice to practice multiplication skills by calculating the product of the rolled dice.
---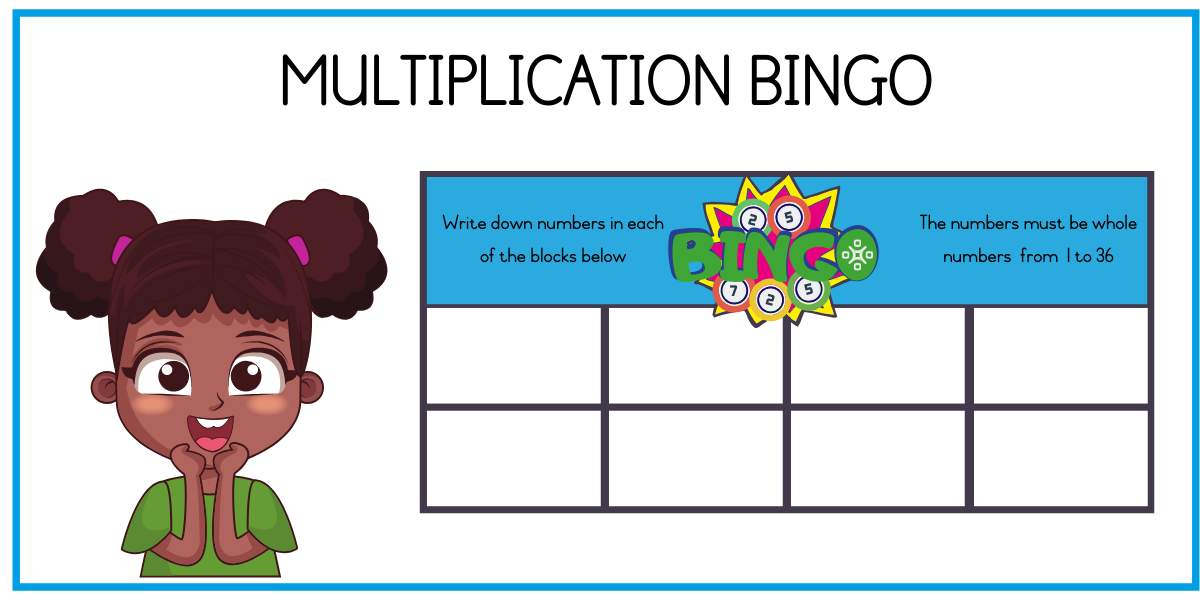 Purpose
To practice multiplication skills.
Materials
How to play
Each player will need to write down 8 numbers from 1 to 36 in the blocks.

Roll two dice and multiply them together to get the product.
If a player has the product on their card they can cross it out.
The first player to cross out all 8 numbers shouts BINGO and is a winner.
Published under a creative commons (BY-NC-SA) licence. You may use, copy, distribute or modify this content provided it is for non-commercial purposes. Please acknowledge: www.mathsclubs.co.za