---
This activity provides the learners with lots of practice in adding and subtracting. When a number is placed at the top of the pyramid, they must understand how to use addition to help work out subtraction.
---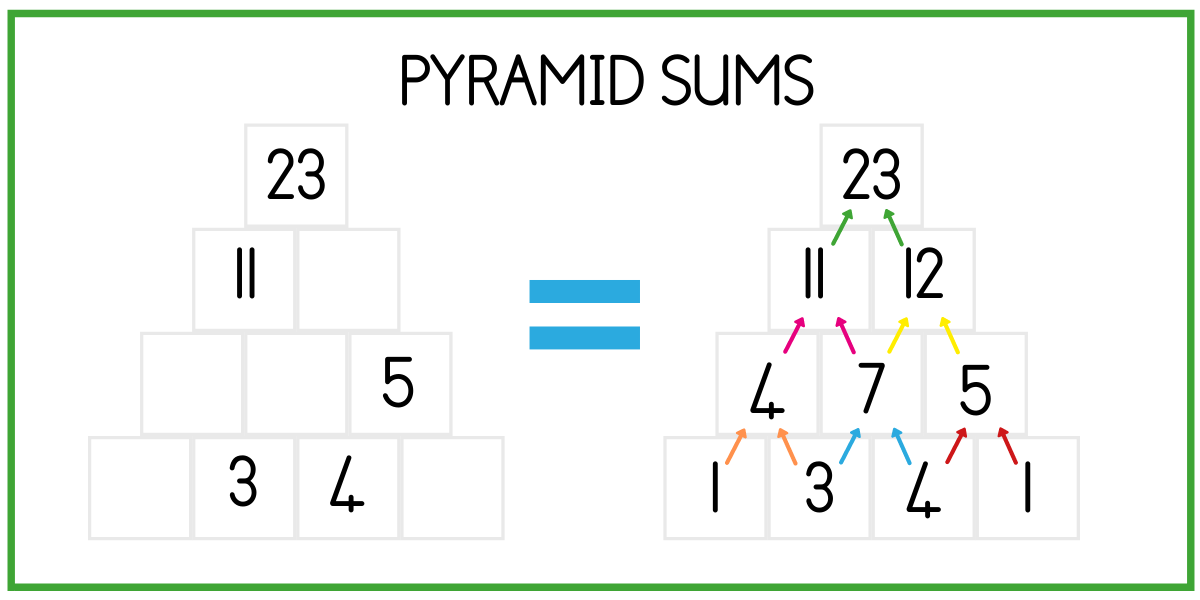 Purpose
Practice in addition and subtraction sums.
Materials
Method:
Learners get the 3rd level pyramids and use various methods to add up, starting with single-digit numbers at the bottom given to them by the facilitator.
When they are more fluent, move onto the 4th level pyramids and use a mixture of 1 and 2-digit numbers as this will extend the number range.
Source:
South African Numeracy Chair Project. (2016). "Pushing for Progression" in number sense and fluency Maths Club Development Programme: Session Two Teacher Handbook. Grahamstown, South Africa: South African Numeracy Chair Project (Rhodes University).
---
Published under a creative commons (BY-NC-SA) licence. You may use, copy, distribute or modify this content provided it is for non-commercial purposes. Please acknowledge: www.mathsclubs.co.za