---
Played one team/person against another. Each team gets 5 counters (so need to have two different colour counters). The team that gets the most counters to the end wins.
---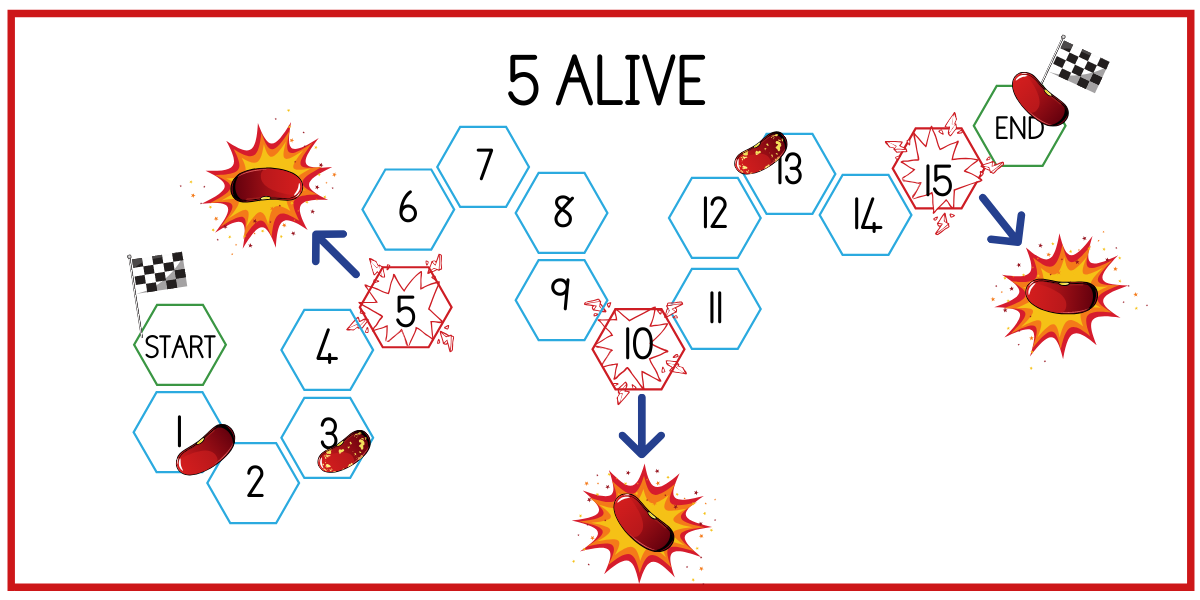 Resources
Instructions
Learners get into pairs
Each pair gets a board game and 10 beans ( five for each).
The learners take turns to throw a dice and move one bean across at each throw.
Learners try to  get all beans to the end
If a bean lands on a multiple of 5 it dies and is taken out.
If you happen to land on the same place as your opponent then your opponent's bean dies.
The winner is the one who gets most beans across.
The goal is to get through all five ALIVE
Published under a creative commons (BY-NC-SA) licence. You may use, copy, distribute or modify this content provided it is for non-commercial purposes. Please acknowledge: www.mathsclubs.co.za