---
Players in groups of threes use playing cards to practice multiplication and division.
---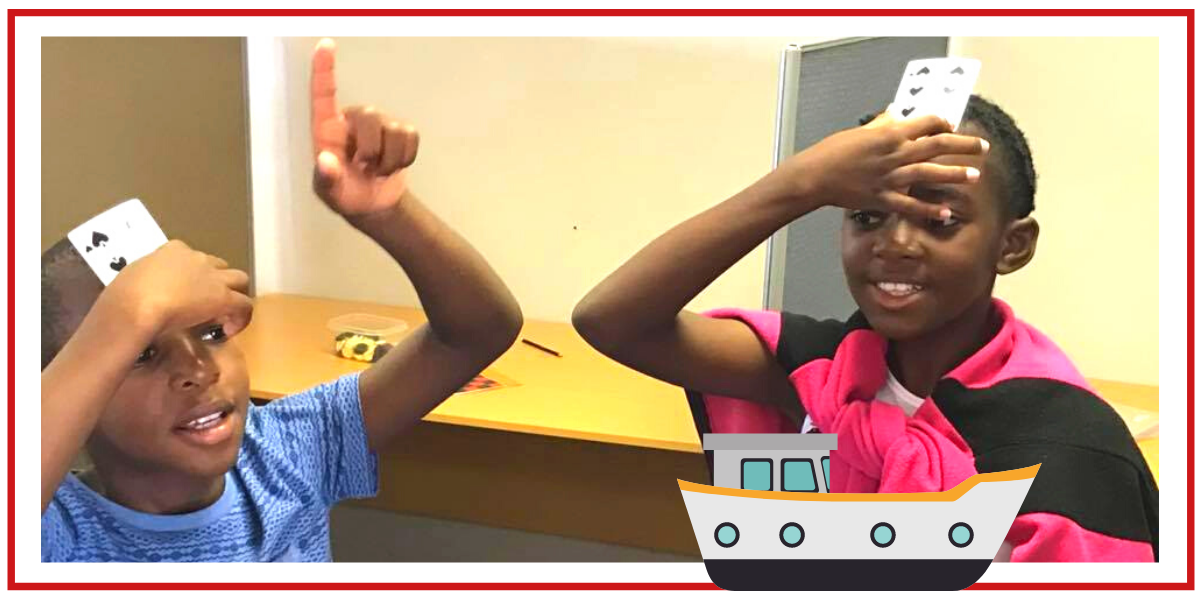 Purpose
Practice multiplication and division
Materials
How to play:
Remove all picture cards from the deck (i.e. jack, queen, king, joker)
Players get into groups of three, select the 'captain'. Captain deals one card to each player, face down.
When the dealer says "salute", each player raises the card to his or her forehead.
The card must face outward but each player may not see their own card.
The Captain states the product (total of the two cards multiplied) of the cards.
Each player has to determine the value of the card on his or her forehead by looking at the other person's card and dividing the total by that number.
Published under a creative commons (BY-NC-SA) licence. You may use, copy, distribute or modify this content provided it is for non-commercial purposes. Please acknowledge: www.mathsclubs.co.za