I have…who has? Doubles and Halves
---
Learners identify doubles and halves on the cards they are given.
---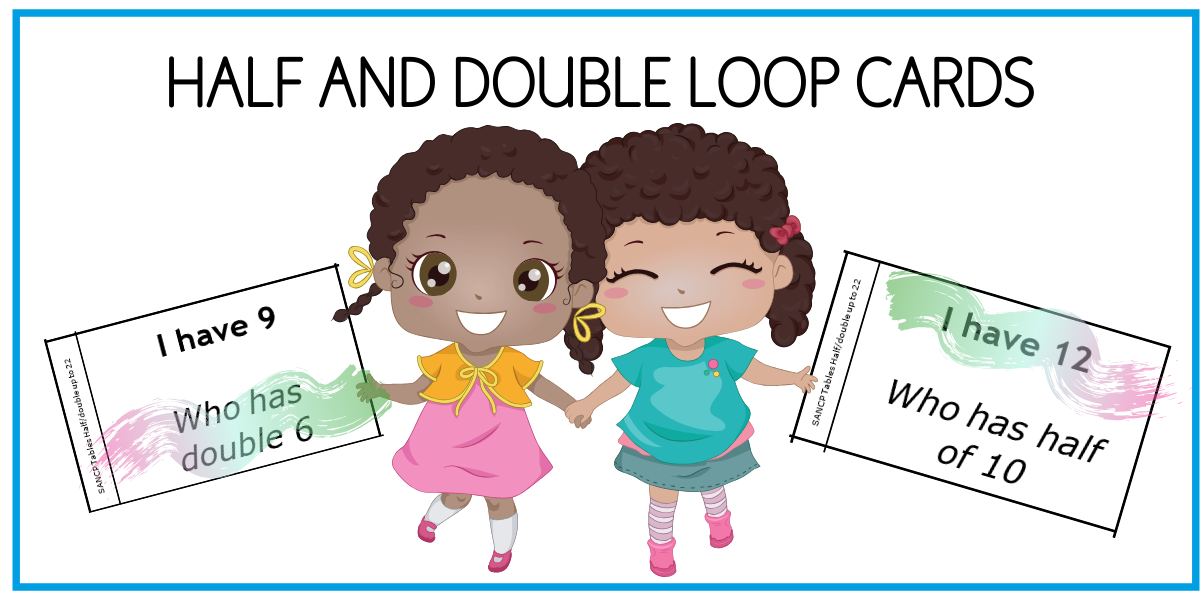 Purpose
Practice Doubles and Halves.
Materials
How to play:
Hand out one card to each learner, including yourself. Note that, You can make your own cards.
If you have extras, give a second to a number of learners. You can also add more to make the game longer and interesting.
 The person who has the card labelled "START" begins by reading what is on their card. E.g. "who has Double 6?".
 Learners must check their cards for the answer to Double 6 and read what is on their card e.g. "I have 12. Who has Double 3?"
 The game continues until play returns to the person who started.
Published under a creative commons (BY-NC-SA) licence. You may use, copy, distribute or modify this content provided it is for non-commercial purposes. Please acknowledge: www.mathsclubs.co.za