---
A version of memory where players must find cards that add up to 10.
---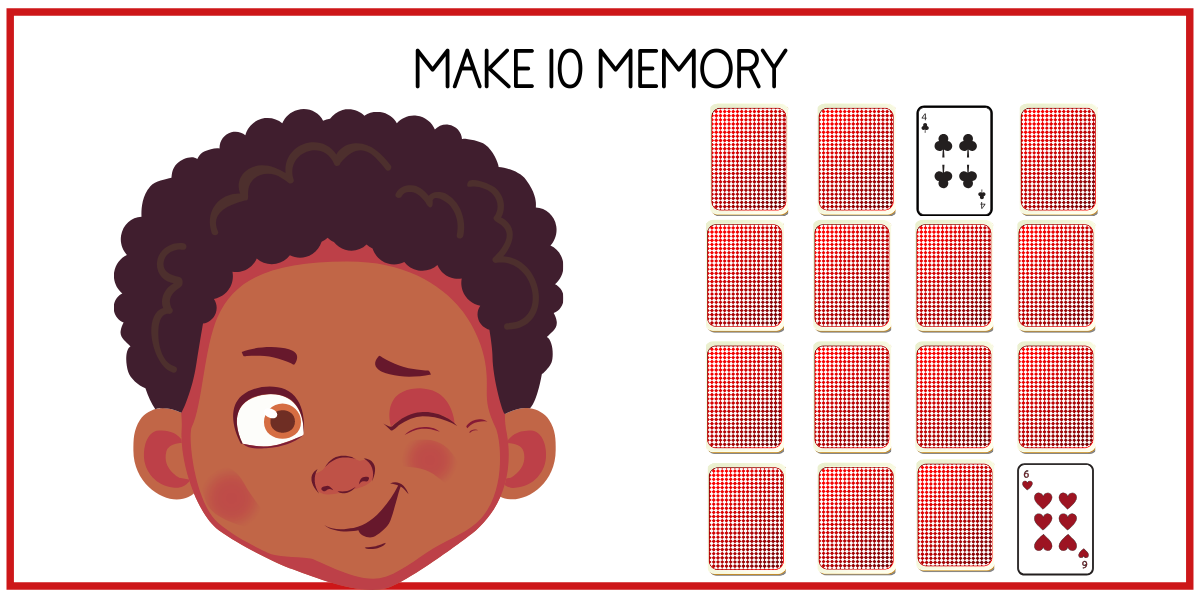 Purpose
Players improve ability to memorise position of values in a grid.
Players practice finding numbers that make up 10.
How to play
Select two cards for each of the values from 1 to 9 (i.e. two Aces, two Twos, two Threes, two Fours etc). Aces have a value of 1.
Shuffle cards and place the 18 cards face down to make a 3 x 6 grid.
The first player turns over two cards.
If the cards add up to 10 the player picks up the cards and turns over two more cards.
If the cards don't add up to 10 it is the next player's turn.
The game ends when all the cards have been picked up.
The winner is the player with the most cards.
Published under a creative commons (BY-NC-SA) licence. You may use, copy, distribute or modify this content provided it is for non-commercial purposes. Please acknowledge: www.mathsclubs.co.za