---
Players must mentally double, add 1, halve numbers depending on strategy.
---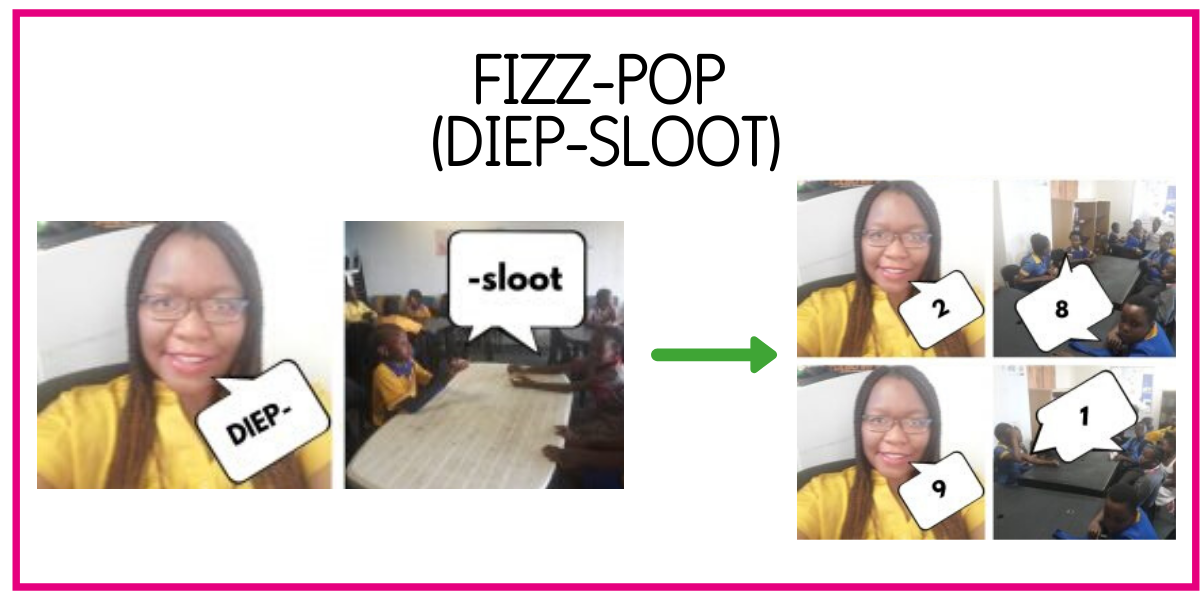 Purpose
Practice mental sums
Materials
Mental starter
No resources required
How to play:
Start by practising bonds to 10. Say "I will say a number and you must say how many more to make 10"
The game starts with the leader saying "FIZZ", club responds with "POP"
Say the number and club responds. E.g. "5" and club responds with "5"
Next one: "FIZZ", club responds with "POP", "6", club responds with "4" and so on
Advanced Play
Players can now double or halve the number.E.g. the leader says "8′ players respond "16" or "16" learners respond "8".
Published under a creative commons (BY-NC-SA) licence. You may use, copy, distribute or modify this content provided it is for non-commercial purposes. Please acknowledge: www.mathsclubs.co.za