Double and halves (×2 and ÷2)
---
Learners identify numbers that are double of the other.
---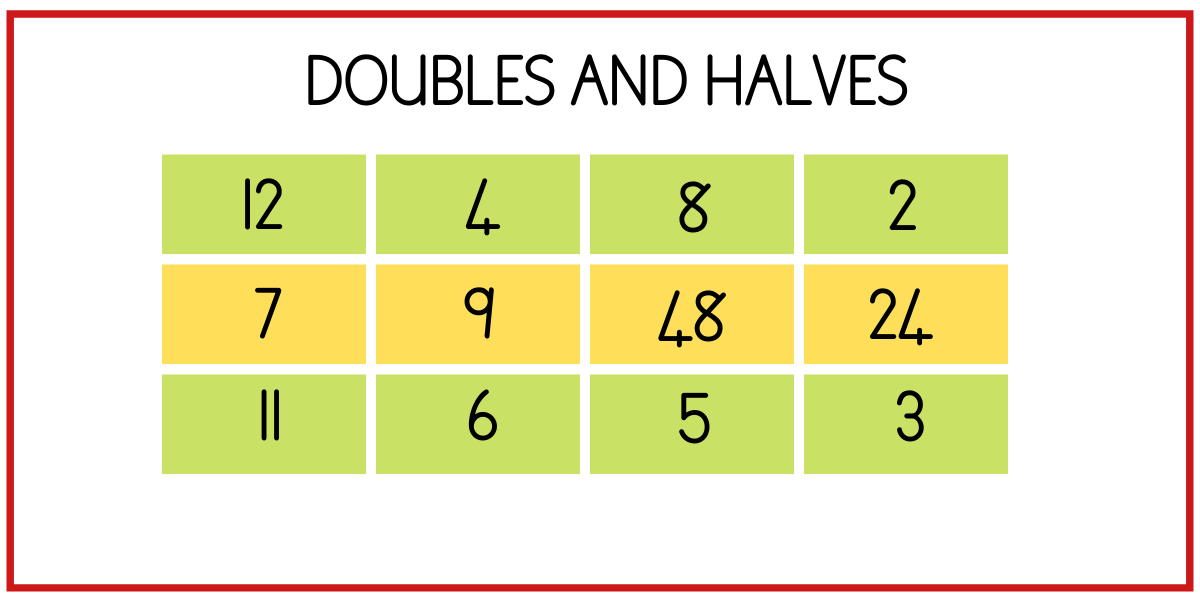 Purpose
 Practice dividing and multiply using 2
How to play
Draw the grid on the board  or use a flip-chart
Ask these questions:  What numbers are double another number on the grid?
What numbers are half of another number on the grid?
Variation 
Other grids can be used. The numbers on the grid can go up to 50 for grade 2 and up to 100 for grade 3.
Published under a creative commons (BY-NC-SA) licence. You may use, copy, distribute or modify this content provided it is for non-commercial purposes. Please acknowledge: www.mathsclubs.co.za