---
Players use duplo blocks to form various shapes in pairs, while one is blindfolded. The one blindfolded will feel the shape using finger to count remaining circles in order to duplicate the shape.
---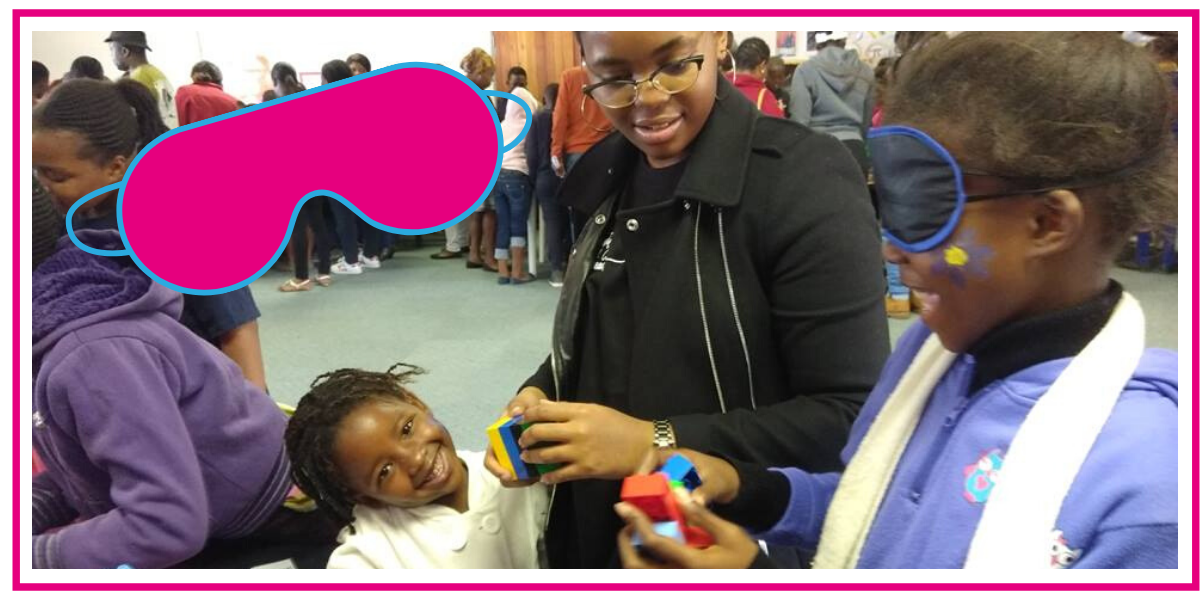 Purpose
Blind duplo is a game meant to get kids excited about general counting.  In  maths clubs  blind duplo has been adapted to:
Develop collaboration and turn taking in kids.
Develop flexible ways of adding.
Encourage children to follow general rules.
Materials
How to play:
Players get into pairs
They each get a set of four duplo blocks
One person is blindfolded while the other makes a shape out of the duplo blocks
The blindfolded person has to duplicate the shape made by their partner
The one blindfolded has to count the space not covered using their fingers in order to get a feel of the formed shape and duplicate it
Players swap roles and play again
The one who can duplicate the shape most wins
Extensions
Players can count the number of circles on each duplo block,
Players then have to add how  many circles are on two, three  and four duplo blocks
Players share their methods of addition.
Published under a creative commons (BY-NC-SA) licence. You may use, copy, distribute or modify this content provided it is for non-commercial purposes. Please acknowledge: www.mathsclubs.co.za