---
Learners use counters or cards to build as many different arrays as possible in order to understand multiplication
---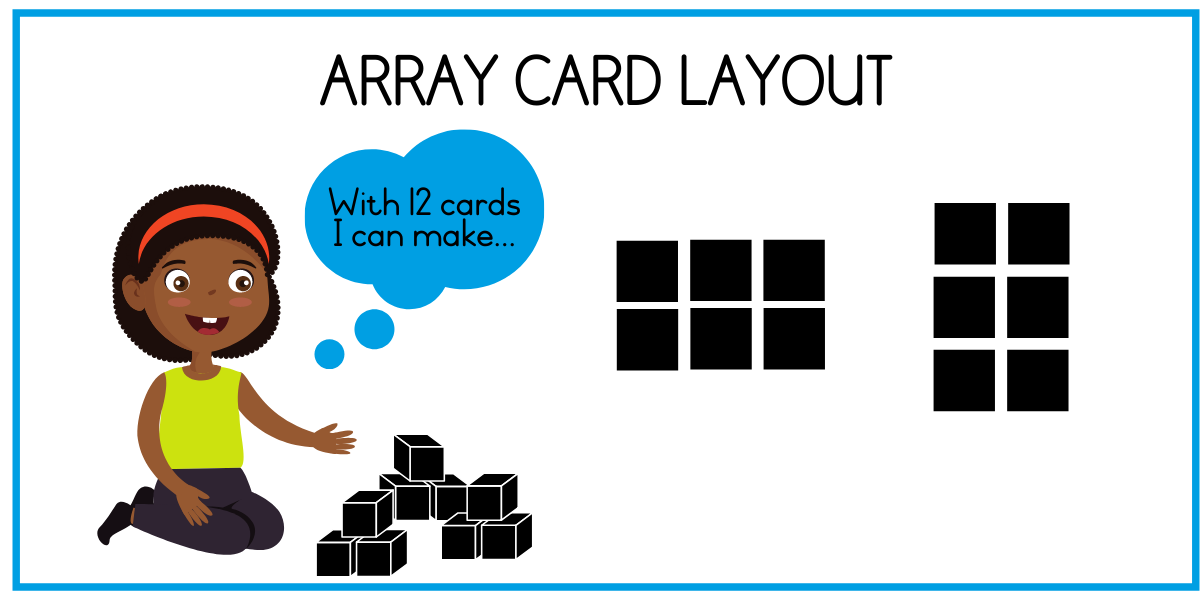 Purpose
Understand multiplication through building arrays
Materials
Counters or Playing Cards
Scrap paper
Pen/Pencils
Note: Playing Cards can be hand made using paper.
How to play:
Divide counters into piles of 12.
 Learners works in pairs
  Remind learners about the structure of an array: a visual representation of a multiplication fact. For example 3 rows of 4 blocks each is a representation of 3×4.
 Learners must build as many different arrays as possible with ALL of their 12 counters
 After building each array, they must write down the number of rows and columns the array has, and the total number of each array. In our example of 3×4, the answer would be 12.
  After all the arrays made with the 12 counters have been explored, and if there is time, split the counters into piles of 18, 24, 36 and repeat.
Variation:
Use a pack of playing cards and divide them into piles of 12. Then follow the rest of the steps above.
Published under a creative commons (BY-NC-SA) licence. You may use, copy, distribute or modify this content provided it is for non-commercial purposes. Please acknowledge: www.mathsclubs.co.za