---
Learners use the above puzzles board to practice addition and skills by finding the missing numbers that make the numbers outside boxes.
---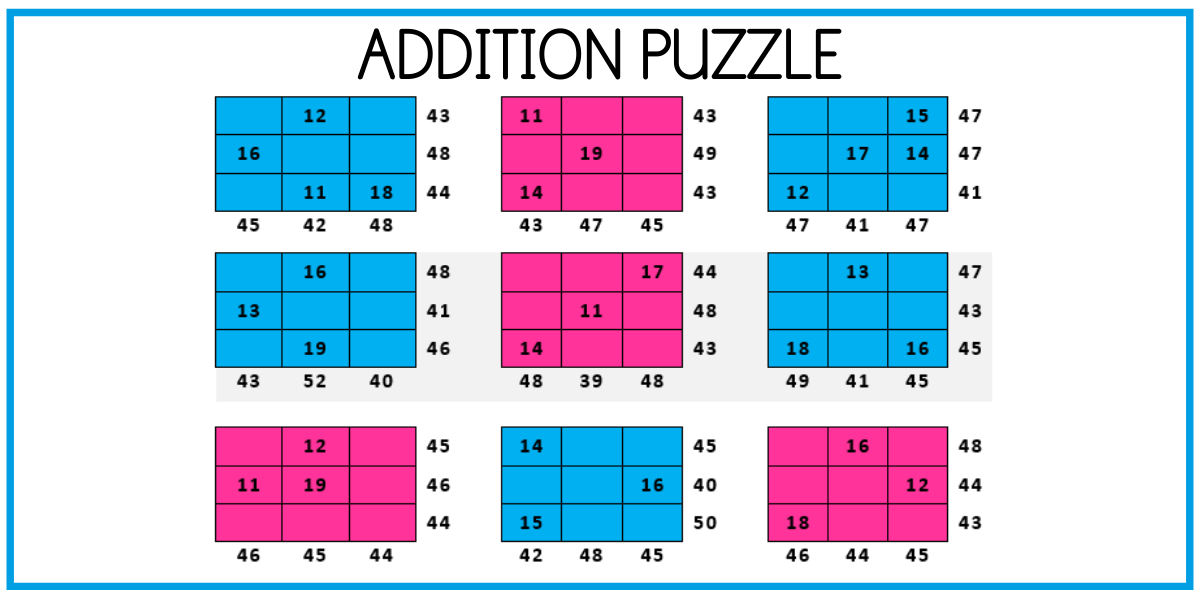 Purpose:
1. Learners practice addition skills.
Material
1. Puzzles sheet/board(can be hand drawn)
2. Pencil/Pen
3. Paper
Instructions
1. Each puzzle contains the numbers 11-19.
2. Learners must first start by looking at the given numbers inside and outside the boxes.
3. Each column and each row adds up to a number given outside the boxes
3. Then learners must work out the missing numbers to make the numbers outside the boxes
4. The learner must make sure to put the correct number in each box to complete addition equations without repeating any number
Published under a creative commons (BY-NC-SA) licence. You may use, copy, distribute or modify this content provided it is for non-commercial purposes. Please acknowledge: www.mathsclubs.co.za