---
Learners try to identify number names and sequences.
---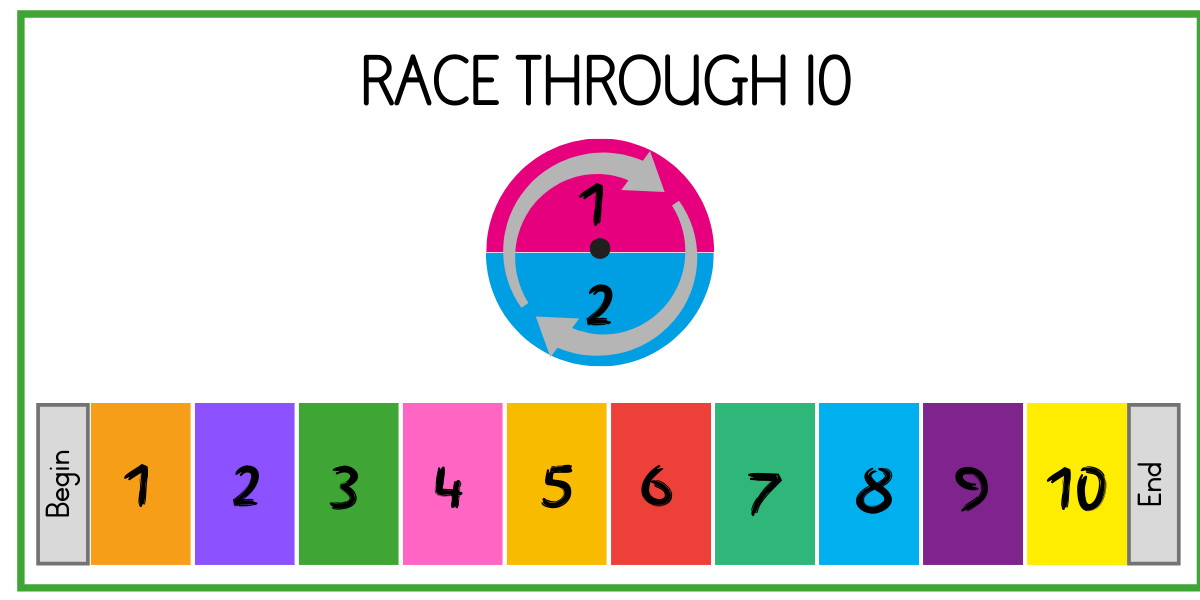 Materials
Race through 10 board and spinner
Paper
Pen/pencil
How to play
Players play against a partner.
Each start with a token at begin. On his/her turn the learners spin the spinner and move that number of steps.
Players must say the number of the rectangle they move through as they move e.g. a learner on 3, spins a 2 and so will say "4; 5" as they move.
To use the spinner: use a paper clip and a pen/pencil. Put the point of the pen through the paper clip on the black dot at the centre of the circle. Spin the paper clip.
The winner is the player who gets to the end first.
Published under a creative commons (BY-NC-SA) licence. You may use, copy, distribute or modify this content provided it is for non-commercial purposes. Please acknowledge: www.mathsclubs.co.za