---
Players use beans to practice their bonds to ten. Ten beans are placed in a cup and a certain amount is spilled out, the players have to say how many they think are left in the cup.
---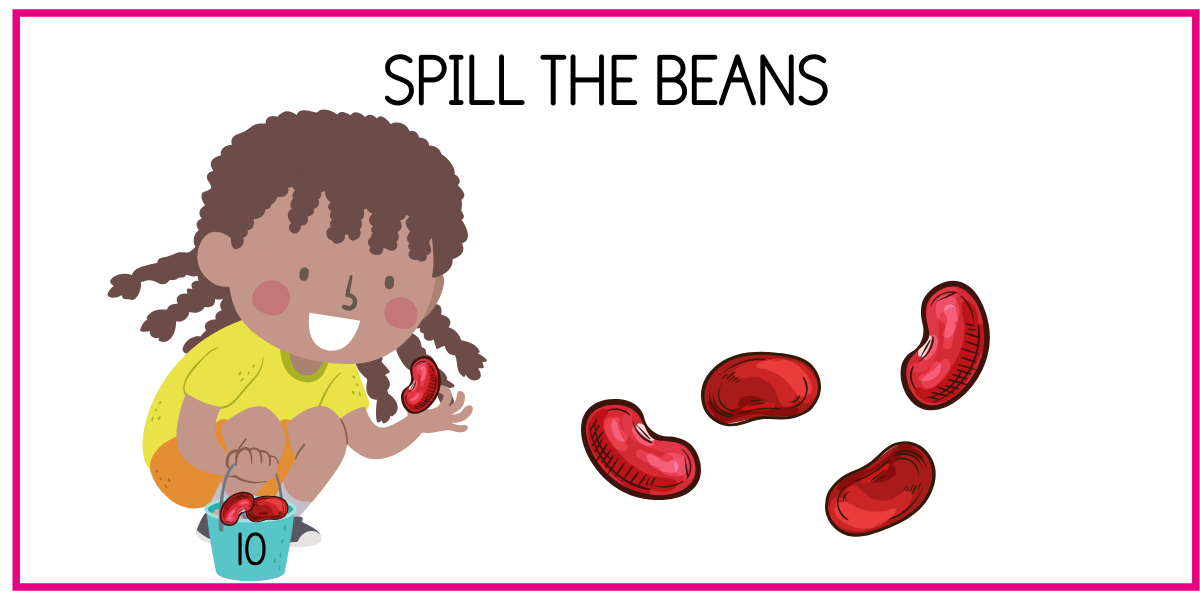 Purpose
Practice bonds to 10
Materials
1 Cup,

10 beans (or any other counters)
How to play:
Fill a cup with 10 beans

One player is responsible for shaking the cup, then turning it over and placing some of the beans on the table.

By looking at the number of beans on the table, the other player must work out how many beans remain in the cup.

Swap and play again for a number of rounds.
Published under a creative commons (BY-NC-SA) licence. You may use, copy, distribute or modify this content provided it is for non-commercial purposes. Please acknowledge: www.mathsclubs.co.za