---
Players in pairs can build a twenty block tower. They the take turns to disassembles the tower, whoever gets the last blocks wins.
---
INSTRUCTIONS
Purpose
Practice mathematical logical thinking
Resources
How to play:
Build a Lego tower with 20 blocks.
Play in pairs taking turns. On your turn you can remove 1; 2 or 3 blocks.
The person to win is the person who removes the last blocks from the tower.
Play a few times and try to figure out the strategy to ensure you win.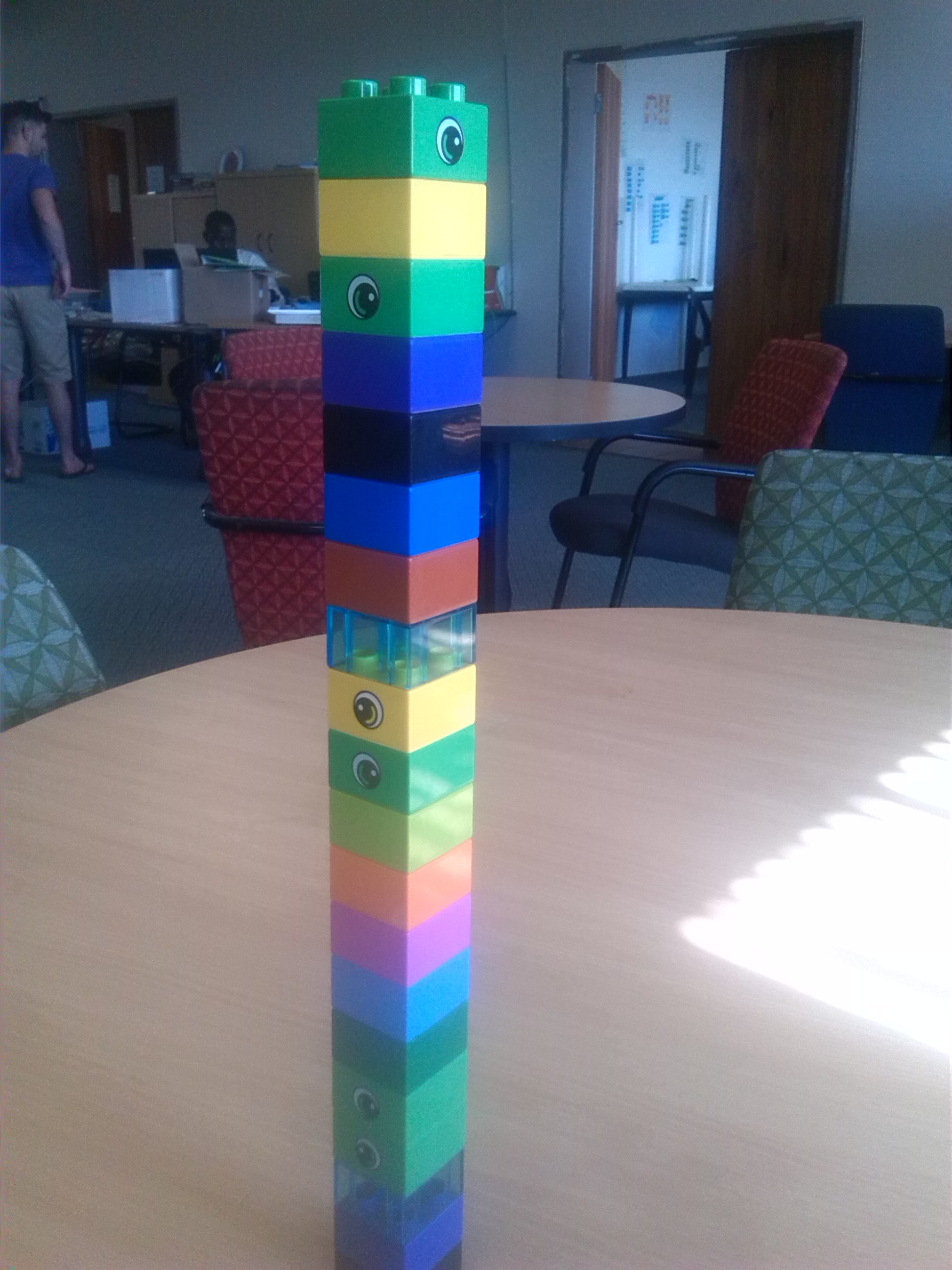 Published under a creative commons (BY-NC-SA) licence. You may use, copy, distribute or modify this content provided it is for non-commercial purposes. Please acknowledge: www.mathsclubs.co.za